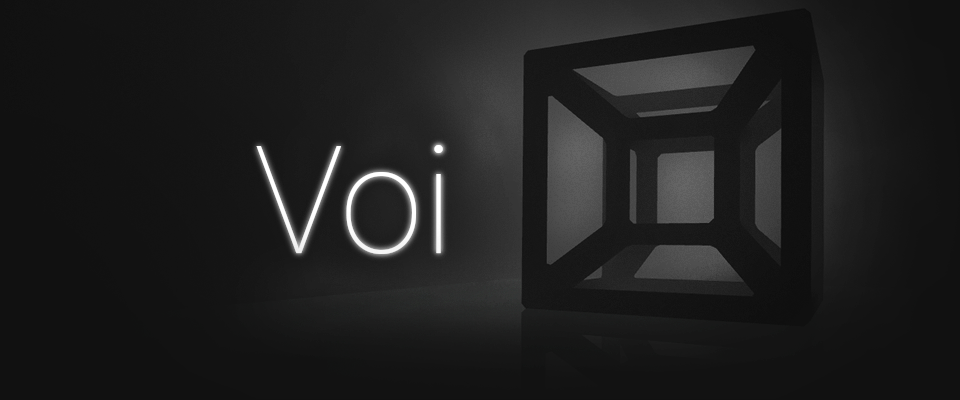 Voi
A downloadable game for Windows
Voi is a game about escaping from a temple by solving puzzles.
The game is a first person, 3D platformer that was designed around the idea of non-Euclidean spaces, meaning sections of the map can overlap.

Currently compatible only with Windows x64 but works in Linux under wine. A keyboard and mouse are required.
Voi was developed by Vec1.
Update: Since release as a capstone project, Voi has become a personal project and is being rebuilt from the ground up. It will probably be quite a while before it's ready for another release, and the game at the other end will probably be quite different, but this project is still kicking.
---
Features:

Non-Euclidean spaces
Puzzles!
Minimalistic art style
Continued development
Custom engine
---
"An intelligent puzzler in an impossible structure."
"Voi wants to play architectural peek-a-boo with you."
- Killscreen.
"This game looks cool, feels cool, it's a very good student project..."
- Foehammer.
---
Installation:

Download zip file attached, extract and run the Voi executable.
If the game is having issues, try installing Visual C++ Redistributable for Visual Studio 2013.
---
The Team:
This game was created by the team of Vec1 which includes
You can follow to learn more about us at: https://www.facebook.com/vec1voi

You can also follow our Twitter for updates: https://twitter.com/vec1games
---